"Quality animals combined with well seasoned trainers gives you the most entertaining, diverse and hands on show in South Florida!"




We have five popular exhibit packages available:
(All exhibits require a two hour minimum)

Or we can customize any exhibit to tailor to your event, priced by quote.
To see the animals available for custom exhibits you can
Meet the Animals
.
Themed Exhibits are available, but costumes must be provided.
Use your imagination, we'll supply the animals!
Tropical Birds $350/hour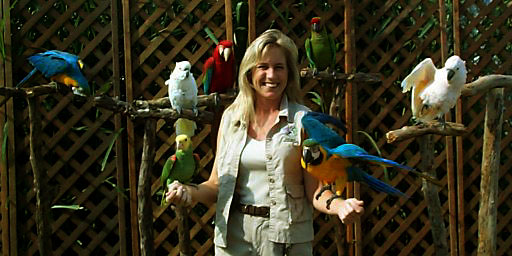 Six tame, friendly tropical birds on perches that can interact and can be held by guest. You may also set up a photographer to take shots of the guests with birds. Includes one trainer. For a lower budget, we offer the "mini display" with four birds at $350 per hour.
Cornucopia 2 Trainer:$400/hour | 3 Trainer:$500/hour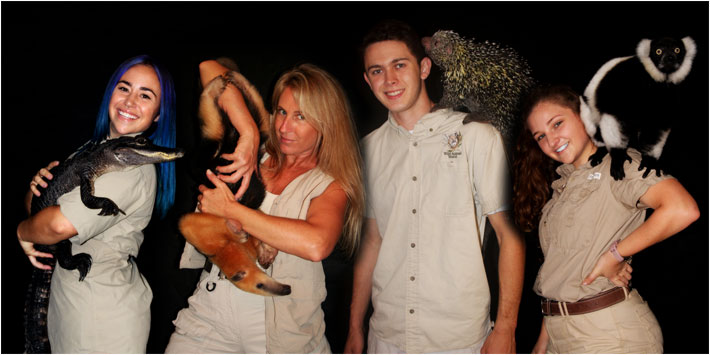 Three trainers bring out animals and mingle with guests, walking around with 10 different animals at 20 minute intervals with each animal. This is a great cocktail party exhibit that's sure to keep them talking. Guests can interact and hold many of our animals if they desire. Great photo opportunities for corporate parties! This is also an excellent choice for a large party where guests are continuously mingling. For a lower budget, we can offer two trainers with 10 different animals for $400 per hour.
&copy 2006-2022 Pangaea Productions (WildAnimalWorld.net)